Vacation planning is a task we all love & dread at the same time. It all begins with the excitement to explore every nook & corner of the destination & ends with narrowing down to a few places that can be covered practically. Moreover, the question of what to pack & what to unpack remains constant till the day you leave your house. Between all this mess, if you manage to keep up with the excitement, you should be grateful!
We believe that vacations are meant to be fun, exciting and nothing much but relaxing. We are sure you'd love to believe in this too. To help you keep the excitement high for your upcoming vacation, we have got a crazy list of travel essentials you can start shopping for right away!
Shopping for these travel essentials will not only build-up to your vacay mood but it will also help make your outing more stylish. Make sure you refer to this list of travel essentials before your next trip:
1 Personalized Passport Covers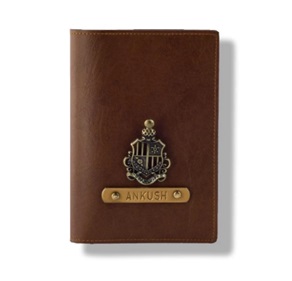 If you are planning to travel by air, a personalized passport cover should be among the top things to tick-off your checklist! A personalized passport cover is a great way to accessorize your travel look & get the vacation buzz started. You can easily find these covers in multiple colours& you can get your name personalized on it!2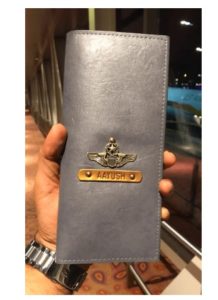 Travel wallets are a must-have during a vacation. They simply make your travel convenient & hassle-free. You can store your tickets, important documents, cash and other essentials in it. This helps keep all your valuables in one place. A personalized wallet can complete your stylish look along with your passport cover. The wallet can be customized with preferred colours& a name tag.
3 Personalized Travel Folder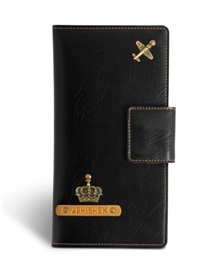 Skip worrying about your papers, boarding pass, passport and other essentials during your vacation. Opt for a personalized travel wallet instead. It has enough room to store all your valuables in one place. Personalize it with your name and add your favorite charm as well.
4 Personalized Luggage Tag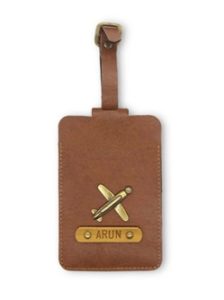 Ever reached the baggage area and spent hours trying to find your bags as they look identical to everyone else's? Well, you don't have to worry about such petty issues anymore. Just add a personalized luggage tag to all your bags and spot your baggage easily. By having your name on it, your bag stays exclusive & stylish at the same time.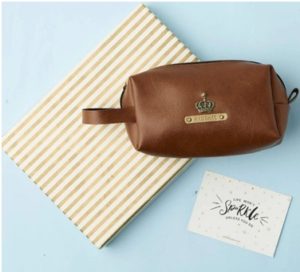 Wondering how travel & fashion bloggers carry so many things on a single trip? The key is that they simply stay organized. A travel pouch is a must-buy if you haven't thought of it yet. The personalized travel pouch makes carrying small items such as makeup brushes, personal care products, toiletries etc. very easy and accessible. Also what's better than having a vanity pouch with your name customized on it?
We hope this list adds some real excitement to your next vacation in 2020! Shop for all your personalized product needs at The Messy Corner today!